Welcome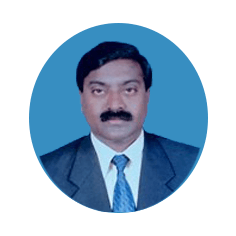 We are a Project Consultant for Wire & Cable Industry providing complete solution from CONCEPT to COMMISSIONING. Our responsiblity is from selection of required plant and machinery, procurement, installation and commissioning including standardization and setting up of testing facilities as per standards. We ensure training of local manpower and providing expatriate in this field to enable the entrepreneurs to run the factory efficiently.
RIGHT decisions, using
RIGHT information, in the
RIGHT format, at
RIGHT time
Our Company
SGR ENGINEERS & CONSULTANTS (formerly under SARASWATHI INDUSTRIAL ENTERPRISES) are providing complete solution for "WIRE & CABLE INDUSTRY" based in Chennai, Tamilnadu State, India. Ours is a reliable name in the "POWER CABLE INDUSTRY" of AFRICA for offering integrated technical consultancy services. We are having a strong, vastly experienced, highly qualified and trained engineers in the cable industry with a wide combination of skills in designated areas.
Our Strength
Our founder was involved in various projects in India since 1987. With his long experience of 34 years in the wire & cable industry coupled with his specialisation in the Telecommunication Cables from USA (M/s.ESSEX Group Inc, Hoisington, Kansas State), Optic Fibre Cables from AUSTRIA (M/s. ROSENDAHL Maschinen GmbH, Pischelsdorf) and from various seminars / symposiums conducted by Indian Government Institutions such as ETDC, CIPET etc. to name a few, had executed many projects under his supervision while at service before venturing into SGR. We, at SGR under his able guidence have executed many projects in Africa since 2000.