Projects
Projects Executed
SEVEN HILLS IMPEX LTD. (SHIL from 2019 to till date)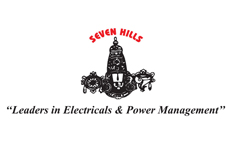 Founded in 2001, Seven Hills Impex Ltd. is Uganda's leading power solutions provider with a growing presence all over the country. It offers a comprehensive range of products and services in Electrical, Power Back-Up, Power Protection & Solar Power. They are also the exclusive distributors in Kampala for a wide range of Home & Kitchen Appliances from brands like Godrej, Pigeon & Milton. As part of management strategy to diversify from Trading to Manufacturing, we were roped in to set-up a Cable Plant in Kampala, Uganda to produce House Wiring Cables, Flat Cables, Multi Core Flexible Cables, Armoured Cables in Class 2 & Class 5 category as per UNBS Specifications of US 602:1995 & US 605:1995.
TRUE POWER WIRES & CABLES PVT.LTD (TPWC from 2019 to 2020)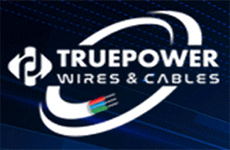 TPWC is part of the well known "TRUE POWER GROUP" established in 2004 based in Lucknow, Uttar Pradesh manufacturing Earthing Electrodes, Chemical Compounds, Earth Pit Cover, Lightning Arrester, GI Earthing Strips, Copper Bonded Strips, GI Earthing Strips for Telecom & Surge Arrester under the able guidance of Mr.Hari Om Tiwari, MD. We were pleased to be appointed as their Project Consultant and have successfully set-up a Cable Plant at Barabanki, UP enabling to produce both Copper and Aluminium, LT Cables, OverHead Conductors & Aerial Bunched Cables. The Plant was set-up with New Indian & fairly used Imported Machinery.
HEMKALA WIRE WORKS (HWW from 2017 to 2019)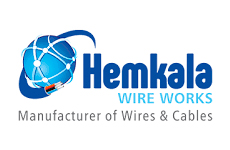 HWW is part of the well known brand "Umiya Jari Traders" who were manufacturers of all kinds of Real Jari, Imitation Jari & Precious Metal Threads for more than five decades. As part of diversification, in 2017 Mr.Hemant Patel, MD, approached us for Copper Cable Project. We successfully executed the project located at KIM, Dist. Surat, Gujarat involving Indian and Imported Machinery having state-of-art technology producing Building Wires, Panel Wires, Flexible Multi-Core Cables & Submersible Cables.
POLYTECH WIRE AND CABLES PVT.LTD (PWCPL from 2016 - 2017)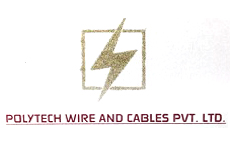 Polytech was the brain child of Mr.Sunil Modi, Proprietor of M/s.Asha Sales Corporation - leading distributor of major electrical cables & conductors in Rourkela and Mr.Uttam Sharma, an Industrialist by profession. We fulfilled their dream of starting a Conductor & AB Cable plant at P.O.Banki, Dist.Sundargarh, Orissa State to establish their own products & brand. The plant was set up with state-of-art machinery to process Aluminium & Aluminium Alloy Conductors used in the production of AAAC, AAC, ACSR and Aerial Bunched Cables along with fully equipped Laboratory for testing of RM, Semi-Finished & Finished products as per IS standards.
They have retained us as their "Technical Advisor". We are visiting them every month for a week to monitor their entire operations & suggest ways & means for effective utilisation of Man, Machines & Materials.
PURECHEM MANUFACTURING LTD (PML from 2009 - 2017)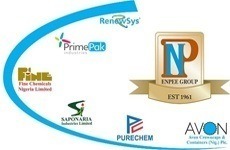 PML is part of the well known "ENPEE GROUP" which first started trading in essential products & commodities in Nigeria since 1961. Purechem started its operation in 1989 with manufacturing of Textile Auxiliary Chemicals & Consumer Adhesives. Since that time, it has come a long way establishing brands such as TOP BOND, TOP GIT, TOP GUM, TOP FIX etc., which has become a household name in Nigeria & neighbouring West African countries.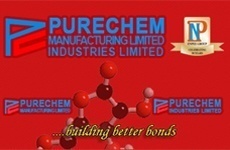 As part of diversification, in 2009 we were appointed as their "CONSULTANT" for the CABLE PROJECT from "CONCEPT' to "COMMISSIONING". Successfully executed the project with the state-of-art-machinery & laboratory worth more than US $2.0 million within the time frame.
Within 2 years of commercial production, the management approached us for expansion as they have attained the maximum efficiency. Now Purechem is capable of manufacturing the entire range of Power Cables with PVC/XLPE upto 500 sq.mm & Over Head Conductors as well.
KLYSAT CABLES & WIRES LTD (KCWL from 2006 - 2008)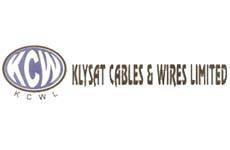 Engr.Hassan Kuliya Umar, Chairman & CEO of KLYSAT INTERNATIONAL LTD., Kaduna, Nigeria dreamt of establishing a "Cable Manufacturing Plant " in his native state KANO, Nigeria. We fulfilled his dream into reality by setting up a medium sized cable plant with a capacity to process 1000 Tons of Copper & 1500 Tons of Aluminium Per Annum to produce Single Core House Wiring Cables, Multi -Core Flat Cables, Single Core / Multi Core Copper Mains Cables, Over Head Conductors such as AAC & ACSR.
COLEMAN TECHNICAL INDUSTRIES LIMITED (CTIL from 2000 - 2006)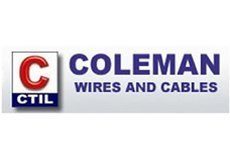 COLEMAN was initially into trading/distributing of cables & wires produced by a largest manufacturer of cables in the West Africa Sub Saharan region. Later Coleman started their own production in 1998 in a very small set up. Drawn & annealed copper wires to sizes were imported & insulated in the factory initially. The same was revived under the Chairmanship of ASIWAJU S.K.Onafowokan,OON in 2000 & proposed by us to bring low cost cable machinery from India. It was accepted readily & gradual expansion(backward integration) took place. The company started growing gradually and now it is the Largest Cable Manufacturer in West Africa.
Projects Involved
UNIFLEX CABLES LTD (UCL from 1997 - 2000)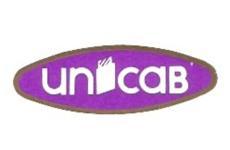 Involved in the expansion project & gained exposure. Many modifications done as well as suggested on existing cable machinery to suit the production/process requirements & to reduce the down time. Increased the production output from 0.80 LCKM to 1.20 LCKM per month with the same set-up.
ADVANCED RADIO MAST LTD (ARM from 1994 - 1997)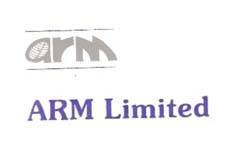 Completely involved in execution of Jelly Filled Telephone Cables Project & then in Optic Fibre Cables Project from erection to commissioning with machines from M/s.ROSENDAHL INC., AUSTRIA .
HARYANA TELECOM LTD (HT COM - 1994)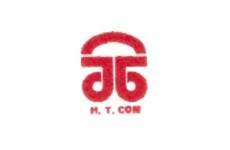 Haryana Telecom Ltd is a joint venture of Industrial Cables Ltd (ICL), Haryana Govt. & Siemens Austria. Involved in the expansion project & gained exposure in erection & commissioning of Tandem Insulation Line, Group Twinner, Jelly Filling Line & Sheathing Line.
TAMILNADU TELECOMMUNICATIONS LTD (TTL from 1990 - 1993)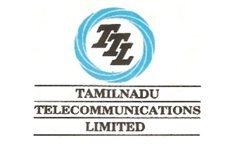 TTL is a joint venture of TIDCO (Govt.Of TamilNadu) & TCIL (Govt.Of India) with Technical Collaboration from ESSEX GROUP INC., USA. Joined TTL at project stage. Had complete exposure in erection, installation & commissioning of jelly filled telephone cable manufacturing machineries, laboratory equipments & utilities.